"Карты ЖЖ" - Вопрос-ответ БЕЗ КНИГИ!
00792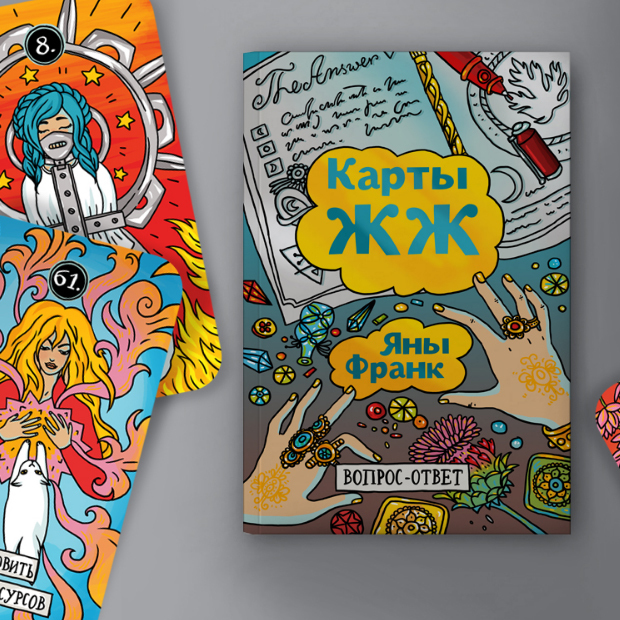 [tab name="English"]
Divination Cards "Question and Answer" all in Russian!
This is the "CARDS ONLY" version without the book! For everyohe who prefers to download the book for free as a PDF and ude the file only.
[tab name="Deutsch"]
Psychologische Wahrsagekarten "Frage und Antwort" in Russisch.
Dies ist die "NUR KARTEN" Version OHNE BUCH. Für alle die es vorziehen das Buch herunterzuladen und nur als PDF zu benutzen.
[tab name="По-русски"]
Карты ЖЖ "Вопрос-ответ" - гадальные карты Яны Франк.
Это - карты БЕЗ КНИГИ
Только набор карт в коробочке, без бумажной книги! Для тех, кто предпочитает скачать книгу бесплатно в виде ПДФ.
Описание карт, ссылка для скачивания книги, и ссылка на онлайн-игру здесь:
http://miumau.livejournal.com/2438946.html

(Эти ссылки так же есть в книге.)
[endtab]