Pendant necklace "Red lady"
00553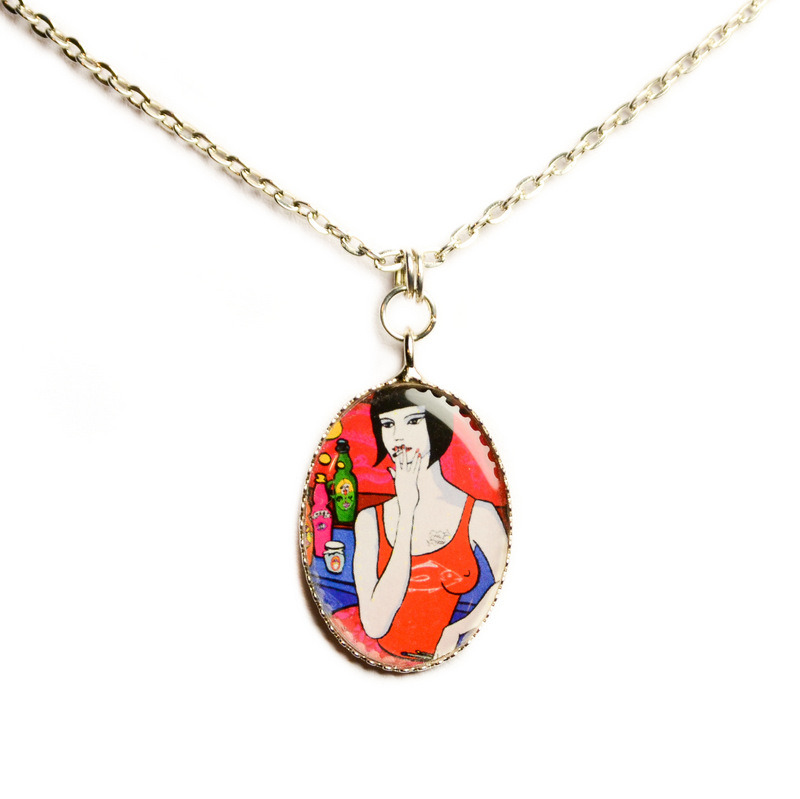 [tab name="English"]

Necklace with "Red lady" pendant
This handcrafted pendant features a painting of Miu Mau. Coated in a high gloss resin.
Pad Size is 25x18 mm
Chain - abt. 55 cm
[tab name="Deutsch"]
Rette mit "Red lady" Anhänger
Dieser handgefertigte Anhänger zeigt ein Bild von Miu Mau. Mit Hochglanzharz beschichtet.
Anhänger Größe: 25x18 mm
Kette - ca. 55 cm
[tab name="По-русски"]
Цепочка с кулоном "Red Lady"
Кулон русной работы с иллюстрацией Miu Mau.
Размер кулона: 25x18 мм
Длина цепочки - около 55 см.
[endtab]