"Romantic Kitty" Cat-Shaped Postcard
00790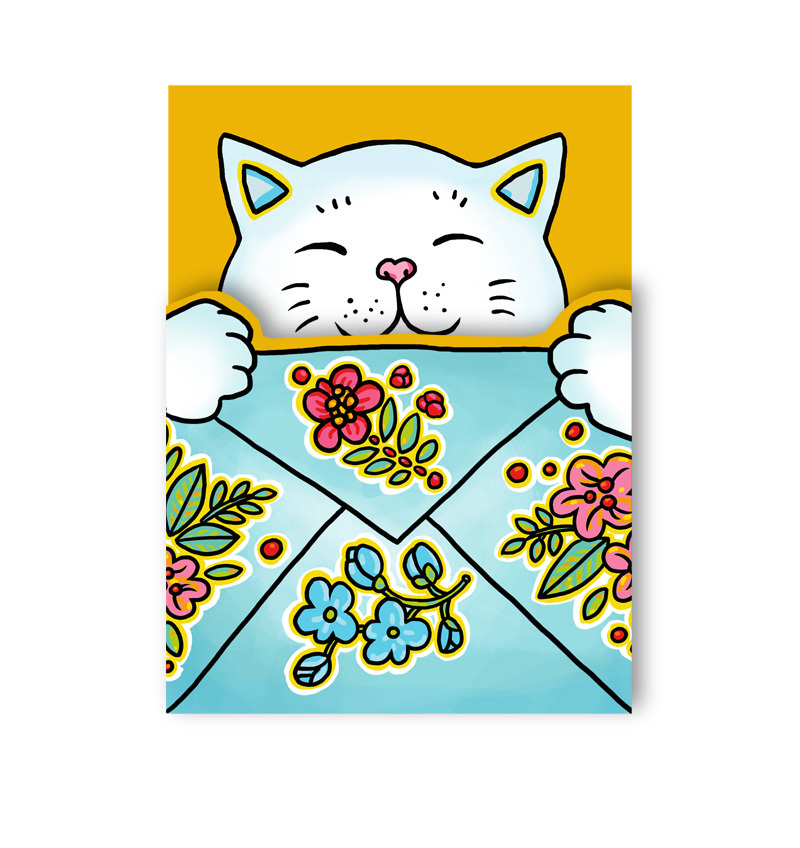 [tab name="English"]

"Romantic Kitty" Cat-Shaped Postcard
Double-card, front side is "Cat-Shaped".

A6, 400 g/m3 glossy white paper. Writable on the inside.
Each card comes with an envelope!
[tab name="Deutsch"]
"Romantic Kitty" - Postkarte mit ausgeschnittenem Rand.
Doppelkarte, die Vorderseite ist in Katzenform ausgeschnitten.

A6, 400 g/m3 weißes glänzendes Papier. Innenseite beschreibbar.
Jede Karte wird mit einem Umschlage geliefert.

[tab name="По-русски"]
"Романтический котик" открытка с вырезанным краем
Двойная открытка, передняя сторона вырезана по форме кошечки.
A6, 400 г/м3 глянцевая белая бумага. На внутренней стороне можно писать.
К каждой открытке прилагается конверт.

[endtab]